Reducing the Drug Quantity Table by Two Levels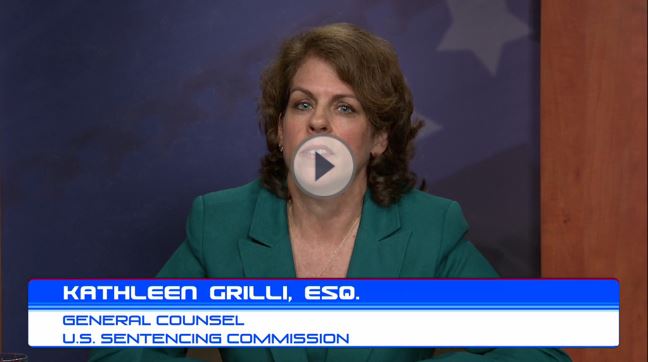 In April 2014, the United States Sentencing Commission voted unanimously to reduce sentencing guidelines for most federal drug trafficking offenders. In July 2014, the Commission voted, again unanimously, to make this sentencing reduction retroactive (effective on November 1, 2014). Courts can consider motions for retroactive sentence reductions beginning on November 1, 2014, but no prisoners may be released based on this reduction prior to November 1, 2015.
Amendment Language
What did this amendment do?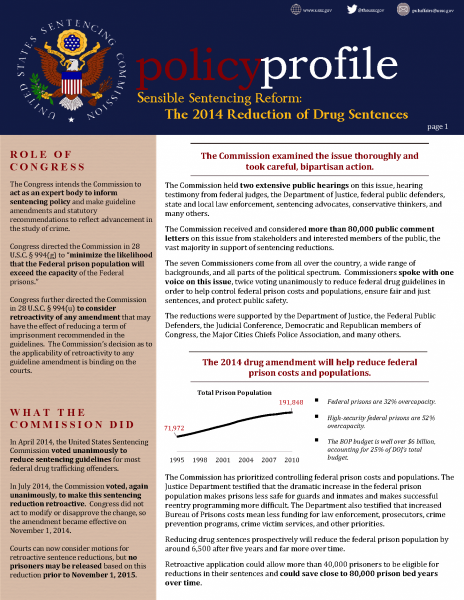 The amendment reduced the sentencing levels associated with drug quantity in the advisory United States Sentencing Guidelines. Going forward, this change will reduce penalties by an average of 11 months for 70% of drug trafficking offenders. More than 40,000 currently imprisoned offenders could be eligible to have their sentences retroactively reduced by an average of 25 months. They would still serve an average of 108 months.