Summary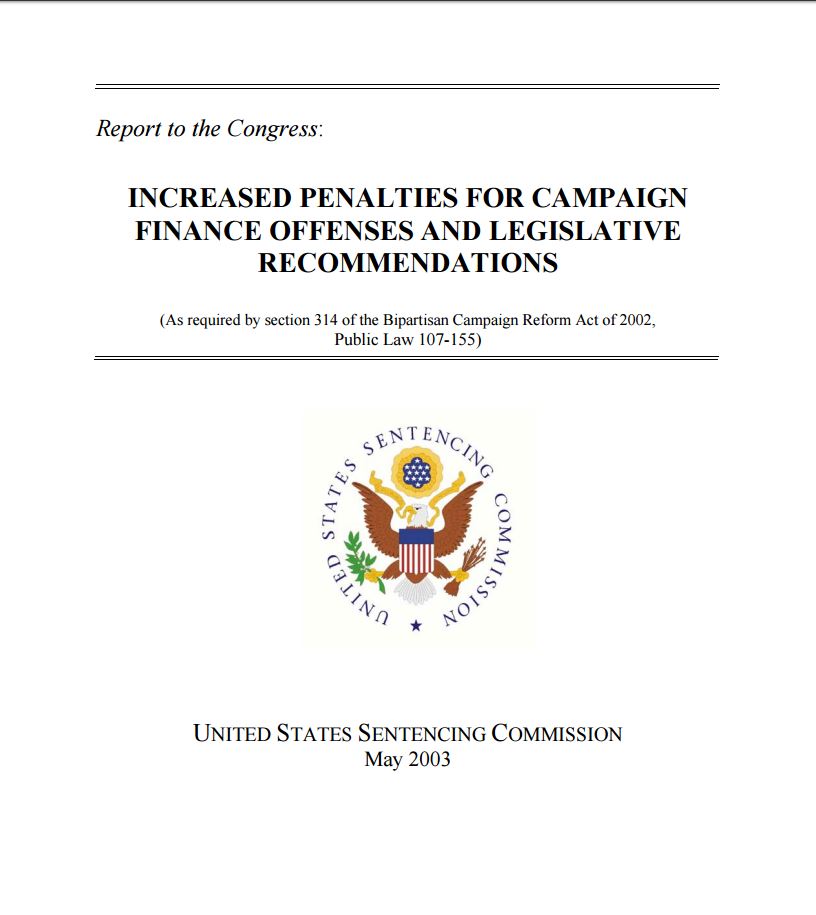 This report is submitted pursuant to section 314 of the Bipartisan Campaign Reform Act of 2002, Pub. L. 107-155 (the "Act"). Section 314 required the United States Sentencing Commission (the "Commission") to promulgate a guideline "for penalties for violations of the Federal Election Campaign Act of 1971." The Commission, acting under emergency authority conferred by the Act, promulgated an amendment, effective January 25, 2003, which created an temporary guideline for campaign finance offenses. That guideline was repromulgated without change as a permanent amendment in March 2003 and, subject to congressional review, will become effective on November 1, 2003.
In developing its response to the Act, the Commission analyzed sentencing data, reviewed relevant case law and legislative history, met with representatives of the Public Integrity Division of the Department of Justice and of the Federal Election Commission, and solicited comment from interested parties. The Commission considered the factors identified by Congress in the directive in determining both the type and severity of sentencing enhancements included in the newly created guideline. (May 2003)
Key Findings and Recommendations
The Commission believes that federal sentencing policies should be established with a goal of controlling campaign finance crimes and chose to create a new guideline at §2C1.8.


The new guideline provides five specific offense characteristics to ensure appropriate penalty enhancements for aggravating conduct that may occur during the commission of certain campaign finance offenses to reflect the seriousness of these offenses that strike at the heart of the election process.


The Commission believes that the current penalty distinction between two year offenses (for those offenses which involve more than $10,000) and five year offenses (for those offenses which involve $25,000 or more), as prescribed by 2 U.S.C. § 437g(d), overemphasizes the differences in culpability between these groups of offenders.


Operation of the new guideline will be enhanced by the additional recommendations for statutory changes the Commission has made.