Summary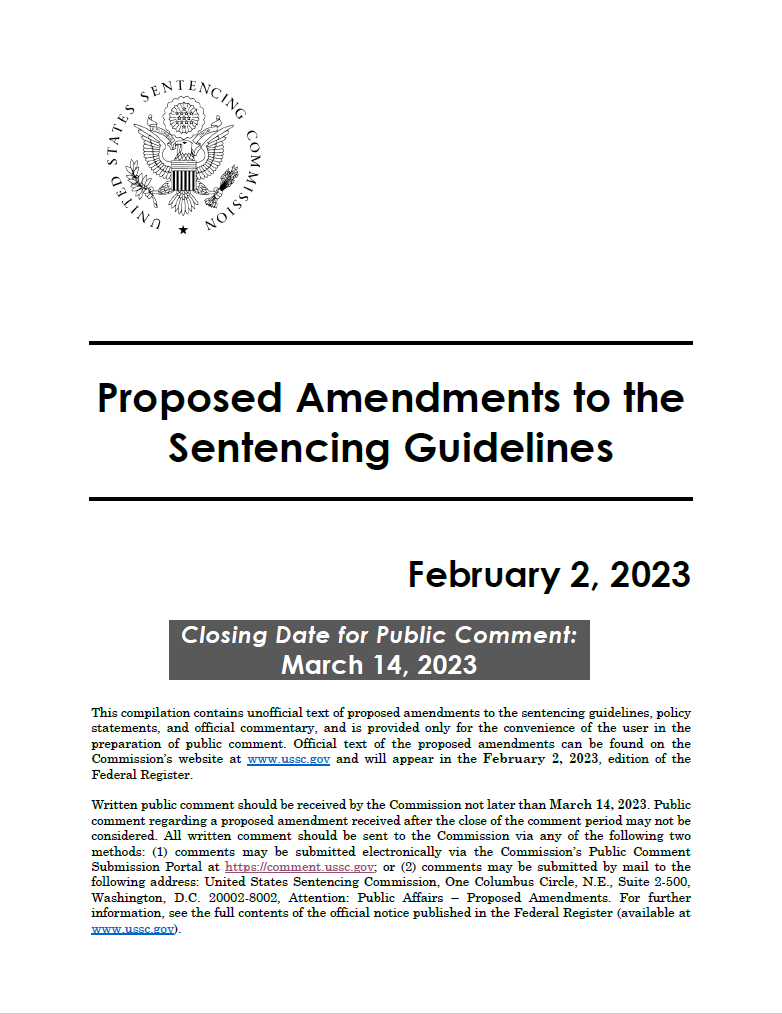 This compilation contains unofficial text of proposed amendments to the sentencing guidelines and is provided only for the convenience of the user in the preparation of public comment. Official text of the proposed amendments can be found on the Commission's website at www.ussc.gov and appeared in the February 2, 2023 edition of the Federal Register.
Public comment should be received by the Commission not later than March 14, 2023.  
There are two methods for submitting public comment.
(1) Electronic Submission of Comments.—Comments may be submitted electronically via the Commission's Public Comment Submission Portal. Follow the online instructions for submitting comments.
(2) Submission of Comments by Mail.—Comments may be submitted by mail to the following address: United States Sentencing Commission, One Columbus Circle, N.E., Suite 2-500, Washington, D.C. 20002-8002, Attention: Public Affairs – Proposed Amendments.