Summary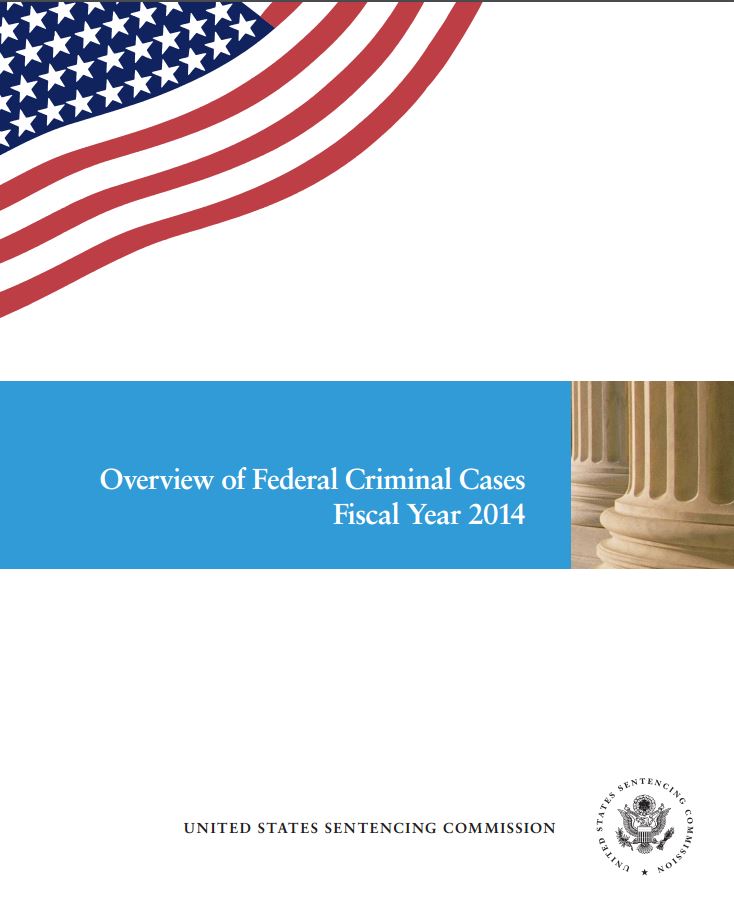 The United States Sentencing Commission received information on 75,998 federal criminal cases in which the offender was sentenced in fiscal year 2014. Among these cases, 75,836 involved an individual offender and 162 involved a corporation or other "organizational" offender. This publication provides an overview of those cases.
Key Findings
A review of cases reported to the Commission in fiscal year 2014 reveal the following:
In fiscal year 2014, the number of individual offender cases reported to the Commission fell by 4,199 (5.2%) cases from the previous year to 75,836 cases.


In fiscal year 2014, drug cases represented the largest proportion of the federal caseload. 24,011 drug cases were reported to the Commission, accounting for 31.7 percent of all cases.


That year there were 22,238 immigration cases, accounting for 29.3 percent of the total federal caseload that year. This number was a decrease of 2,734 fewer immigration cases from the prior year, a 10.9 percent decline.


The vast majority of offenders plead guilty. In fiscal year 2014, 97.1 percent of all convicted defendants pleaded guilty.


Most federal offenders convicted of a felony or Class A misdemeanor receive a sentence of incarceration. In fiscal year 2014, an imprisonment sentence was imposed on 87.0 percent of all offenders.


In fiscal year 2014, 80.2 percent of offenders sentenced to incarceration also were sentenced to serve a period of supervised release.